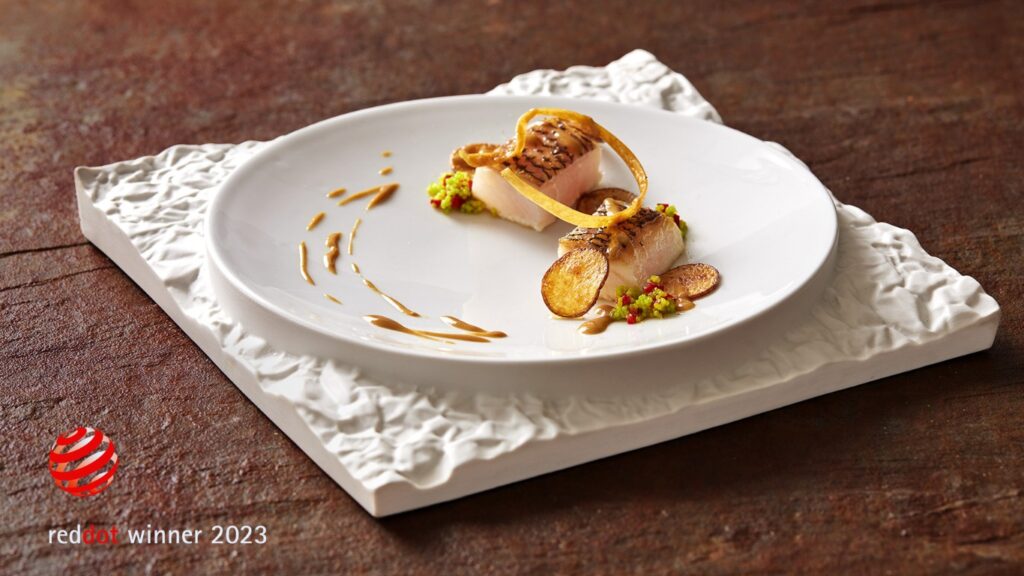 The Terra collection, designed by Pere Gifre, was awarded the Red Dot Award: Product Design 2023.
The Red Dot Design Awards are an internationally recognized award, divided into three categories, which reward attributes of excellence, such as product design, aesthetics, functionality, design intelligence, and innovation. The Terra collection fulfills these requirements, intending to awaken the senses, through an alliance between different tactile experiences, which connect us with nature. From the rough to the satin touch, from the flat to the craggy surface, each piece is unique, singular, and disruptive.
The products selected  were chosen by an expert jury and all awardees will be presented at the Red Dot Design Museum in Essen, Germany, and online at www.red-dot.org.
Learn more about the Terra collection.